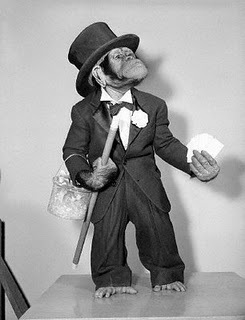 Here I am
look and see
the one and only
Humanzee

rescued from the wild
I was no more than a child
but I walked out of my iron cage
onto a vaudeville stage

I wore a tux and wore it well
boutanniere on my lapel
uncorked vintage wine
tipped my hat they all went wild

Here I am . . .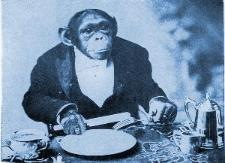 I was living the high life
dancing girls and broadway lights
gossip columns glossy magazines
they all wanted a piece of me

if you don't believe in fate
brother all you gotta do is wait
doctors took my dna
and told me I could never mate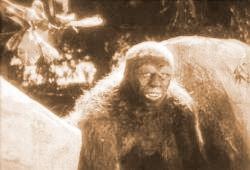 so you think you're lonely
six billion you, only one of me
I ape and clown and play the stooge
living in a high-class zoo

Here I am . . .