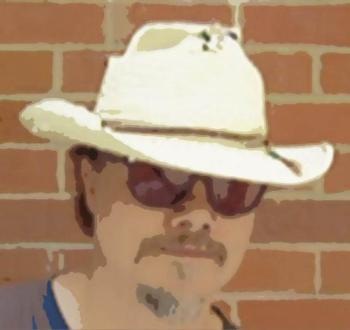 Luke Powers was born in Chattanooga, TN. He attended the McCallie School where he graduate as valedictorian and was co-captain of the wrestling team. He received a Morehead Scholarship to the University of North Carolina at Chapel Hill.

Unlike his other scholars who went into fields such as medicine and law, he chose the more lucrative field of Folklore. Luke then received a fellowship to attend Vanderbilt University, where he studied his hero William Blake, and began a band called "The Four Zoas" in Blake's honor (although there were rarely four members).


At a Zoas' gig Luke met Brian Ahern, legendary producer of Emmylou Harris, Johnny Cash and George Jones (among others). Ahern like Luke's songs and introduced him to Tommy Spurlock, producer/musician/steel-guitar wizard. Tommy had produced Rick Danko, David Olney and Chip Taylor—and played with groups including The Band, Leon Russell, Highway 101, The Derailers, Jim Lauderdale, The Deadstring Brothers, just to name a few. Even though they were an odd couple—a college professor and a professional "road dawg"--Luke and Tommy hit it off immediately, Their first project was a set of Luke's songs sung by Sandy Madaris called Way Back Home (2002). Nikki Rossiter of Rambles.net wrote: "The CD contains songs that, with time and exposure, could become folk music of tomorrow. Mike Westerfield of Sisyphustracks.com noted its "well-written songs with decidedly anti-Nashville attitude." Luke helped Tommy with his next project Burrito Deluxe (2004): Luke got to write songs with Mark Collie and Earl Bud Lee ("Friends in Low Places") as well as to work with the legendary Sneaky Pete Kleinow, steel guitar genius and co-founder of The Flying Burrito Brothers.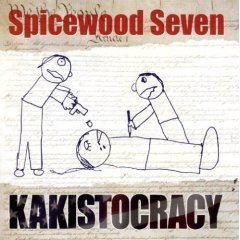 In 2005 Tommy Spurlock got the idea of writing a protest album—against the U.S. war in Iraq, George W. Bush and the decaying state of the nation in general: Americana music of an America gone horribly wrong. Luke had already written a number of protest songs for the cause and came up with the name: Kakistocracy (meaning government by the least honest or competent). The CD, released on Austin Records, featured an all-star band dubbed The Spicewood Seven featuring Luke and Tommy and including Jamie Oldaker (Eric Clapton, Leon Russell), Rosie Flores, Elana James (Hot Club of Cow Town), Brennen Leigh and Garth Hudson (of The Band). The effort received high praise: Kathy Coleman (about.com): "All in all, when it comes to making music, I have to give these guys two thumbs up - when it comes to speaking up about what's wrong, I don't have enough thumbs to give." Stewart Mason (AMG): "Kakistocracy makes Steve Earle look like a milquetoast. . . . . [J]ust the sight of it will make the average Fox News viewer's head explode, but for all of those whohave been complaining that there's no protest music coming in response to this war like therewas to Vietnam...well, here it is."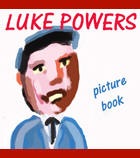 Luke had gotten to know Garth Hudson over time, and the college professor and the home-grown musicologist/musical genius became friends. They could talk about anything from the original Harmonicats to the numerous Jump Blues bands of the 1950s. Luke conjured Garth into recording on some his songs which became the ground work for Picture Book (2007), Luke's debut CD on Phoebe Claire Records.
Garth brought a timeless Band-like swirl of sound to songs like "Knoxville Girl" and "Tommy's Going Home to Texas." The latter song, written about Tommy's decision to move from Nashville to Austin (and saying goodbye to a dream), brought a tear to Garth's eye during the late night/early morning session.

Luke admits, "it's the highest praise I could ever imagine." Picture Book brought Luke from complete to relative obscurity.

One song "I Saw John Kennedy Today" (which reimagines the assassination of JFK with an unlikely twist: Kennedy's double gets killed in Dallas, allowing the freewheeling ex-president to roam the country in a pickup truck) received world-wide airplay and received over 50,000 mp3 downloads. The song was also recorded by Ralston Bowles (produced by Gurf Morlix) which won Best Song in Michigan's "Jammie" Awards in February 2009.

"Cover Song (for Sgt Pepper)," based on the iconic Beatles' album, also proved a popular track on Picture Book. Spencer Leigh of the BBC played the tune to commemorate the anniversary of the Pepper LP. Luke remarks with pride: "It's the only song I know written about an album cover—not the music itself."

The majority of the Picture Book focused on Luke's childhood on Signal Mountain, Tennessee—haunted by a past filled with ghosts of the Cherokee, yellow fever epidemics and Confederate graveyards. And of course there are songs of young love, wrong love, bad love and lost love. He refers to the CD as his "Portrait of the Artist as a Singer-Songwriter." Picture Book was named CD of the Month for August 2007 by Tom Fahey's Americana OK, syndicated program. Other praise includes:
"definitely the CD you want to hear over and over again" (Sue Few, KRBS) "beautiful songs, good sound . . . and a great voice . . . all the ingredients" (Mike Penard, Radio ISA)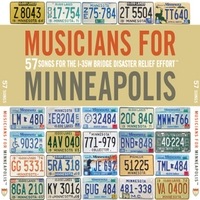 One of Luke's songs was included on the memorial project Musicians for Minneapolis: 57 Songs for the I-35W Bridge Disaster Relief Effort (2008). His work was featured alongside works by Lee Scratch Perry, George Clinton, Los Lobos, Calexico, and Bobby Bare Jr.

His songs have also appeared on Acoustic Rainbow's Americana Music Samplers.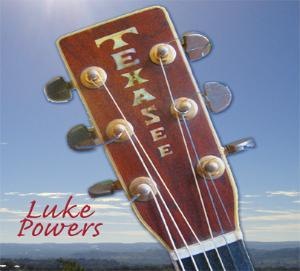 Luke decided to follow up his "personal" album with a more abstract concept with his CD Texasee (2008), also released on Phoebe Claire Records. He told Tommy Spurlock that he wanted to make a record that crossed Hank Williams with American modernist poet Wallace Stevens.

"Wallace who?" Spurlock said.

Luke wanted to evoke a mythic American landscape littered with the remains of love and violence—Sam Peckinpah, the Coen Brothers and a little Cormac McCarthy thrown in for good measure. Since Spurlock had now relocated to Austin and Luke was in Nashville, the name was more than simple geography. The cross-country collaboration brought in Tommy's compadre Bradley Hartman, engineer for Emmylou Harris and Willie Nelson. Brad in turn brought vocalist Suzi Ragsdale (Guy Clark, Darrell Scott and daughter of Country Legend Ray Stevens) into the mix. Suzi did more than sing back-ups.

Luke says, "she's the heart of the record."

Also contributing were John Davis and Luke's brother Sam, both members of the power pop group Superdrag.

The album received high praise. Baron Lane of Twangnation.com named it #5 in his top ten list for Americana albums released in the U.S. in 2008.

James Pearson of the BBC praised its "16 GREAT tracks" and Chuck Hoster (KZUM) wrote: "music like this offers an alternative to what passes for music these days."

The album debuted at #15 on the FAR Americana Chart for November 2008 and was named Album of the Week by AmericanaOK and the UK's CMRNashville.

So now Luke is still obscure. His university colleagues think of him as a Blake scholar and little suspect that his music is getting airplay all over the U.S., Europe, Australia and Asia. (His website www.texasee.com even gets hits from Latin America and Africa.) He's just happy that his music is out there in the ether—floating in the airwaves and rooting along fiber optic cables to a new set of ears or a new mind.

And to be honest, Luke is a little disgusted and/or amused by the current emphasis on the performer these days (the singer and not the song). If it weren't so soulless and soul-destroying, it might be funny.

"I just want to write songs," Luke admits. "If other people want to sing them or listen to them, that's great. But I'm going to keep on writing them whether they do or not."

"Like Blake wrote, 'If the fool would persist in his folly he would become wise.' I guess that pretty much sums up my approach: I'm persisting in my folly."